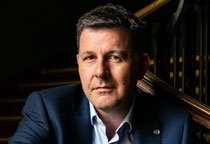 After the phenomenal previous event we are delighted that Tim will return to talk with us some more, continuing the theme of Music and travel- from Mahler to the present day, including how COVID has affected planning.

EDO players who would like to attend this event - please email Su who will set up the meeting and send the invites/ links out.  As previously this will be free to players with an encouragement to make donations to 'Help Musicians'. 
(Saturday 23 Jan 3.30-6pm UK time).