European Doctors Orchestra - making music for a good cause
Who we are and what we do...
We are an orchestra made up of doctors from across Europe.  We perform at least two public charity concerts a year, aiming to promote the public's understanding in the performance and appreciation of music, and also to benefit other charity projects (usually related to health and well-being).  
The 2013 @ITVCentral video by @andybevanitv provides an excellent audio-visual introduction to the European Doctors Orchestra and our longstanding work.
The orchestra performs right across Europe...
Past concert locations have included Czech Republic (Olomouc-2022),  France (Nantes-2019/2020/2023), Germany (Bad Nauheim & Wiesbaden-2023; Berlin-2007/2013; Essen-2019), Hungary (Budapest-2006/2016), Italy (Verona-2008), the Netherlands (Rotterdam-2017), Norway (Oslo-2011), Poland (Poznan-2009), Romania (Bucharest-2005), Slovenia (Ljubljana-2015), Switzerland (Bern-2014), and the United Kingdom (Belfast-2017; Birmingham-2013; Coventry-2018; Edinburgh-2010; Gateshead Newcastle-2011/2016; London-2012/2014/2015/2018/2022; Manchester-2019).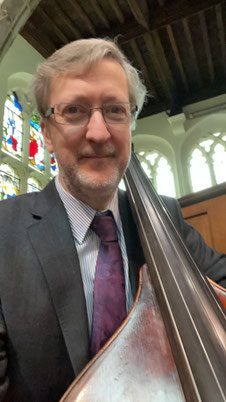 The European Doctors Orchestra has now been meeting and performing for nearly 20 years. We know there are a number who buy tickets to our concerts and some who travel with the orchestra for our weekends. We would like to encourage more 'Friends' to share in our joy in music making across borders.
So
We invite you to join the 'Friends of EDO' a wider community of active supporters. For a small annual donation Friends will have regular updates from the orchestra and early information about concerts, hotels, and social events.

Not all players can play in every concert, not all can buy tickets every time, but everyone can become a Friend.
So, we invite you to join us as we go forward into the future. Attached is a form to complete to become a Friend of the EDO. Or contact Bob McFarland at Friends@europeandoctorsorchestra.com
I do hope you will become a Friend!
Registered charity number: 1154799
The European Doctors Orchestra aims to promote, improve, develop and maintain public education in the performance and appreciation of music, by the presentation of public concerts and recitals, and to further the work of other charitable organisations involved.