European Doctors Orchestra - making music for a good cause
Who we are and what we do...
We are an orchestra made up of doctors from across Europe.  We perform at least two public charity concerts a year, aiming to promote the public's understanding in the performance and appreciation of music, and also to benefit other charity projects (usually related to health and well-being).  
The 2013 @ITVCentral video by @andybevanitv provides an excellent audio-visual introduction to the European Doctors Orchestra and our longstanding work.
The orchestra performs right across Europe...
Past concert locations have included France (Nantes-2019/2020), Germany (Berlin-2007/2013; Essen-2019), Hungary (Budapest-2006/2016), Italy (Verona-2008), the Netherlands (Rotterdam-2017), Norway (Oslo-2011), Poland (Poznan-2009), Romania (Bucharest-2005), Slovenia (Ljubljana-2015), Switzerland (Bern-2014), and the United Kingdom (Belfast-2017; Birmingham-2013; Coventry-2018; Edinburgh-2010; Gateshead Newcastle-2011/2016; London-2012/2014/2015/2018; Manchester-2019).
Newsfeed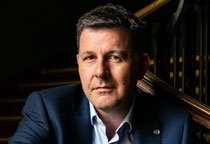 After the phenomenal previous event we are delighted that Tim will return to talk with us some more, continuing the theme of Music and travel- from Mahler to the present day, including how COVID has affected planning.

EDO players who would like to attend this event - please email Su who will set up the meeting and send the invites/ links out.  As previously this will be free to players with an encouragement to make donations to 'Help Musicians'. 
(Saturday 23 Jan 3.30-6pm UK time).

Registered charity number: 1154799
The European Doctors Orchestra aims to promote, improve, develop and maintain public education in the performance and appreciation of music, by the presentation of public concerts and recitals, and to further the work of other charitable organisations involved.