Cadogan Hall, London, UK - Sunday 21 October 2018, 3.00pm 
The European Doctors' Orchestra
Christopher Morris Whiting conductor
Jack Liebeck violin
A charity concert in aid of The Compassionate Friends.
Dukas: The Sorcerer's Apprentice
Dvořák: Violin Concerto
Tchaikovsky: Symphony No. 5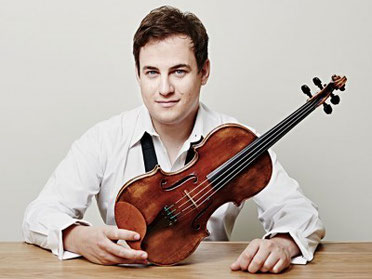 The European Doctors' Orchestra opens with Dukas' The Sorcerer's Apprentice, well known from the version animated by Walt Disney in Fantasia.
Jack Liebeck, our exciting young soloist and 2010 winner of the Classical Brit Award – Young Artist of the Year, joins the Orchestra to perform Dvořák's lyrical Violin Concerto. BBC Music Magazine has described Jack's playing as having 'a beguiling silvery tone'. The concerto is imbued with themes from the Czech heritage, with a rich interplay between the orchestra and soloist.
The second part of our concert consists of Tchaikovsky's Fifth Symphony, one of the most well-loved of his works. In 1892 a Boston reviewer wrote: "We have all the untamed fury of the Cossack, whetting itself for deeds of atrocity, against all the sterility of the Russian steppes.

This concert is being held to raise funds for The Compassionate Friends, the national peer support charity for bereaved parents. The Compassionate Friends offers support through a national helpline, an online forum, 80 local support groups, weekend gatherings and retreats, a postal library service and other social activities run by bereaved parents for bereaved parents. Through these means they offer support and comfort to over 7,000 bereaved parents and families every year.